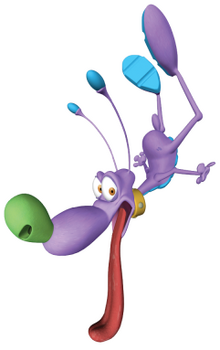 Scruffy is the sixth friend of the gang.
Character
Edit
Scruffy is a bold, extraterrestrial beings. He has set out to protect the other aliens and Tommy. He hunts especially after that moves, for example, airplanes. His favorite foods are remote controls and portable CD players.
His nose like green alien head.